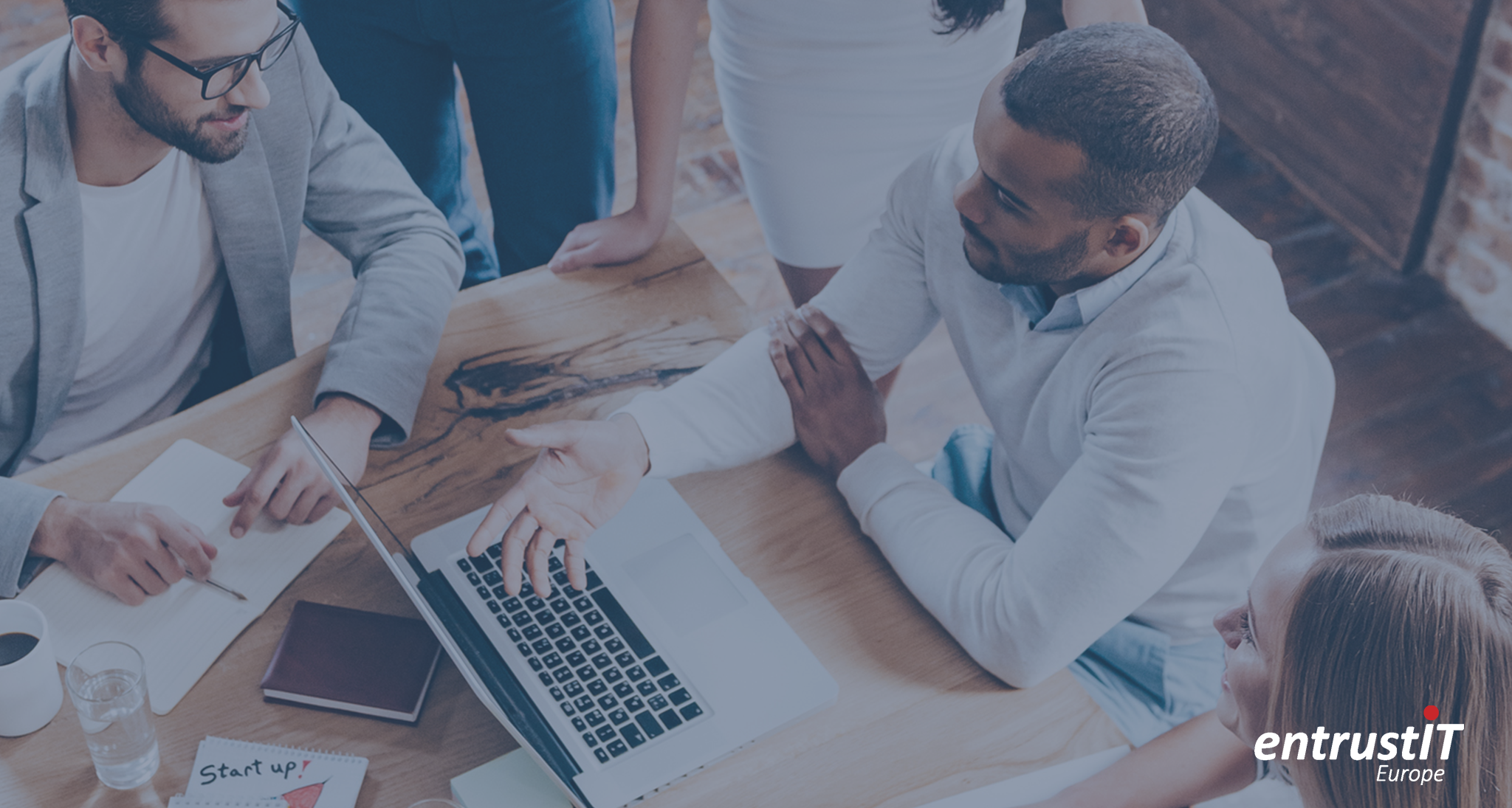 "Every once in a while, a new technology, an old problem, and a big idea turn into an innovation."
With so much experience serving businesses with new and exciting technology, we are all too familiar with the truth behind this quote. In what way does that quote apply today?

A recent study found that only 6% of workers questioned work the 'traditional' 9-5, opting instead to work more flexibly, allowing them to juggle more responsibilities. There are many technologies that allow more flexible working, but the problem is how to keep them secure. How can your It department keep track of where files are going when they are transported around multiple different cloud environments.

The cloud brings new technology, but the old problem of keeping your data secure remains. That leaves a big idea – can you have the flexible working that your staff crave, with the security tools your IT teams require?

Finally, the answer is YES. The answer is Microsoft 365 Enterprise.

This is not your standard Office 365 package, though. This is a full suite of Microsoft productivity tools, designed for enterprise organisations from the ground up.

Microsoft 365 Enterprise packages offer the Office productivity tools that you know and love, as well as exciting new tools that boost collaboration and streamline the way teams can communicate and collude.

It also provides your IT teams with detailed analytics and intelligent security features that protect your data from intruders and shield your infrastructure from viruses, whilst also accelerating GDPR compliance with common-sense compliance features.

As Microsoft Tier-1 CSP Partners, we have the capabilities to get your team up and running with Microsoft 365 Enterprise packages. From choosing the right package for you, to migrating your data and setting up your security policies, to providing ongoing support to help you better leverage your investment.

For the facts, download our White Paper and Infographics. If you like what you see, get in touch with us today.
Download our White Paper
Ready to take the next step? Request a call back.